An ideal tool to create curated channels to enhance the passenger experience
Create and curate your own channels via simple drag and drop features  

Stream on-board events live and auto record to enhance and personalize your VOD catalogue  

Create safety videos for passenger or muster station videos for crew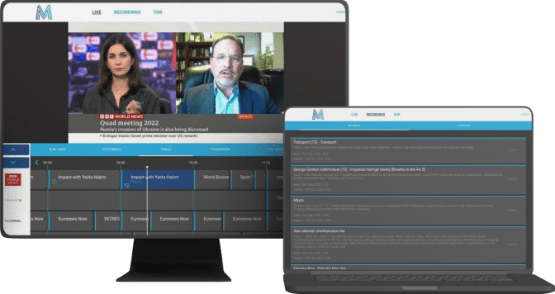 CORE FEATURES OF MAXICASTER Playout Channel
Where does the

playout channel originate?

Playout channels are streamed from an onboard streaming server which is completely self-contained - therefore, it does not require an external player to run the videos. The onboard streaming server can feed either the IPTV system or the traditional modulator that feeds to the local antenna network if an IP network is not available. 
Engage

with your audience 

Incorporate on-board streams, operator-produced videos, promotional video and even commercial content into a single, curated channel 

Whatever the message you want to get across, our solutions will help you create and stream content across all passenger devices and on-board screens. Creating promotional videos will allow you to engage, inform, and connect with your audiences.